​

ARE YOU A WOMAN POET OVER 50?
ENTER THE TWO SYLVIAS PRESS WILDER SERIES BOOK PRIZE!
*Open to both established and emerging writers
*Submission Dates: Sept. 1 - Nov. 30
*All styles of poetry welcome
*Win $1000 and your book published by Two Sylvias Press
Past winners include Carmen Gillespie, Adrian Blevins, & Dana RoeserPlease click here to learn more about the Wilder Prize!

---

IT'S BACK WITH ALL NEW PROMPTS!
THE 2018 ONLINE ADVENT CALENDAR of POETRY PROMPTS

Write 31 new poems in December! Each day a new surprise prompt is revealed with a click! Our online virtual Advent Calendar is easy to use--simply click on the calendar date and a prompt appears.


Click here for more info on the Poetry Prompt Advent Calendar!​

---
---
Browse Our New Releases & Best Sellers:
​
---
TWO SYLVIAS NEWS:

​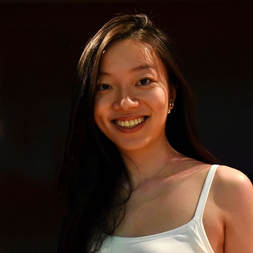 Congratulations to STELLA WONG for winning the 2018 Two Sylvias Press Chapbook Prize!

Congratulations to the following Runners-Up and Finalists: Shenandoah Sowash, Tariq Luthun,
Khaya Osborne, Hajjar Baban, Kendra DeColo & Tyler Mills (collaboration), Amanda Gomez, Rachel Ronquillo Gray, Amorak Huey, Arthur Kayzakian, Michael Montlack, Jessica Morey-Collins, Rebecca Olander, Sylvia Byrne Pollack, Andres Rojas, and Mel Vee.

Special thank you to Danez Smith for judging this year's contest.

Stella Wong's chapbook, American Zero, will be published in 2019.
---
---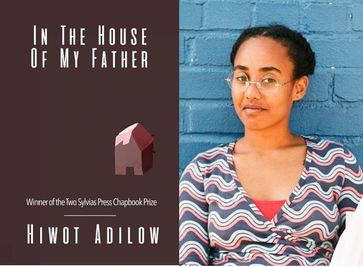 NOW AVAILABLE FROM TWO SYLVIAS PRESS:

IN THE HOUSE OF MY FATHER BY HIWOT ADILOW
​ Winner of the Two Sylvias Press 2017 Chapbook Prize; Judged by Kaveh Akbar


It's rare to encounter a first utterance of a young poet so fully formed, so stirring and singular and urgent as Hiwot Adilow's
In the House of My Father
. In the span of eighteen poems, Hiwot addresses with grace and formal dexterity domestic and divine loves, along with the conscious and unconscious violences we often commit in their pursuit.
— Kaveh Akbar

Click here for purchasing information.
---
---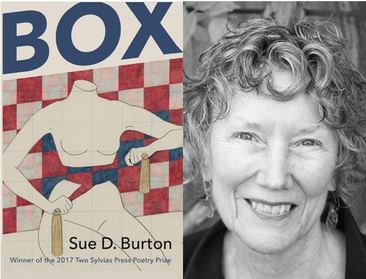 NOW AVAILABLE FROM TWO SYLVIAS PRESS:
BOX BY SUE D. BURTON
Winner of the Two Sylvias Press Poetry Prize; Judged by Diane Seuss
Let's just get this part out of the way, Sue Burton's
Box
is a brilliant, imperative, masterful collection. I envy this book; I covet and adore it. It is a book of the body and the soul, of the body as a trap for the soul, and the box—from the magician's box, where the body is sawn in half, to the coffin—as a trap for the (female) body. Along with being badass and defiant and imaginative as hell, the book is formally-astute and deeply literary. — Diane Seuss

​ Click here for purchasing information.
---
---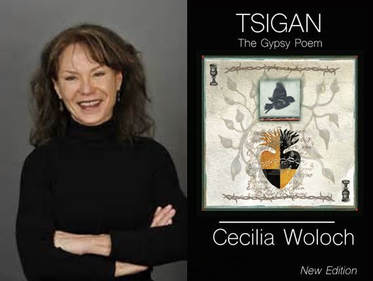 NOW AVAILABLE FROM TWO SYLVIAS PRESS:
TSIGAN: THE GYPSY POEM (NEW EDITION) BY CECILIA WOLOCH
Cecilia Woloch both eulogizes and celebrates the lives of Gypsies, a people who, through diasporas and a history of persecution, have endured centuries of dispossession, exile, poverty and extermination. What is extraordinary and profoundly compelling in this book-length poetic meditation is how skillfully Woloch intertwines her personal journey of identity with the larger forces in the world that have shaped the Roma people's fate and fortunes. — Maurya Simon

Click here for purchasing information
---
---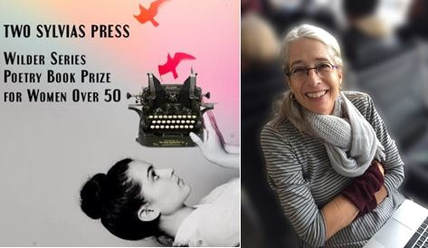 Congratulations to DANA ROESER for winning the 2017 Two Sylvias Press WILDER SERIES POETRY BOOK PRIZE for her collection All Transparent Things Need Thundershirts.

Runners Up:
Robin Reagler and Sue William Silverman
Finalists:
Linda Cooper, Luisa A. Igloria, Heidi Reszies, Stephanie Roberts, Beth Ruscio, Kathi Wolfe

Thank you to everyone who entered! Congratulations to Dana and all of the Runners Up and Finalists!
---
---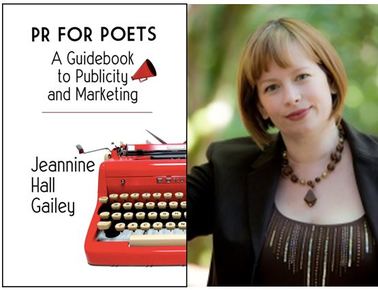 ---
---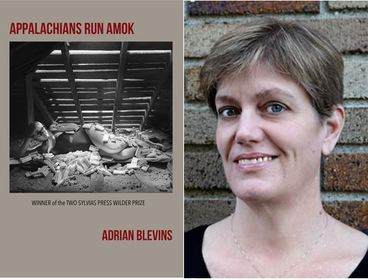 Now Available from Two Sylvias Press:
APPALACHIANS RUN AMOK
by Adrian Blevins
Winner of the Two Sylvias Press Wilder Series Poetry Book Prize
Kate Tufts Discovery Award & Rona Jaffe Foundation Writers' Award Winner, Adrian Blevins, Releases her Third Full-Length Collection with Two Sylvias Press
The funniest, most woebegotten Appalachian
blues ever written up North.
Click here for purchasing information.
---
---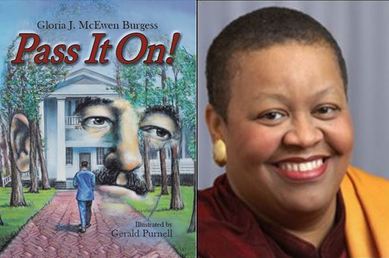 A new children's book by author Gloria J. McEwen Burgess,
Pass It On!
tells the inspiring story of Gloria's father and his relationship with writer William Faulkner, who paid for him to go to college.

About Pass It On!, Gloria writes, "I hope to pass on the core character qualities demonstrated by the people in the book—courage, compassion, determination, drive, hope, and a sense of possibility far greater than any one of the individuals.
I truly believe that when we acknowledge the birthright dignity of others regardless of race, religion, ethnicity, age, etc., we can forge marvelous relationships and build bridges that endure across cultures, place, and time."

ORDER Pass It On! from Two Sylvias Press by clicking here.

THANK YOU FOR HELPING US CREATE THIS POWERFUL CHILDREN'S BOOK!
​ WE SURPASSED OUR KICKSTARTER GOAL!
---
---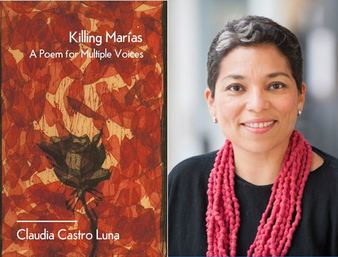 Now Available from Two Sylvias Press:
KILLING MARÍAS
: A POEM FOR MULTIPLE VOICES by Claudia Castro Luna
In this epic poetry collection
Killing Marías
, Claudia Castro Luna, both poetically and physically, settles spaces that were unclaimed by Latinas. Her inscription of the disappeared women of Juárez is a live cartographic image of struggle and spiritual survival. Castro Luna does not allow for these dead women to lack agency; they nourish us and the earth, and they speak with their bodies, literally, positioning themselves as recovered entities with agency, in the poet's skilled narrativizing hands. — Gabriella Gutiérrez y Muhs
Click here for purchasing information for
Killing Mar
ías
---
---
Check back soon for more news on upcoming publications and other opportunities for writers from Two Sylvias Press.
---
For more news, updates,
and inspiration,
FOLLOW US ON:
| | | |
| --- | --- | --- |
| | | --- |