NOW ACCEPTING SUBMISSIONS: WRITE 30 NEW POEMS IN APRIL!
Two Sylvias Press 2017 Chapbook Prize We will email you a poetry prompt each morning
judged by poet KAVEH AKBAR. during NATIONAL POETRY MONTH directly to your
Win $500, print & eBook publication, inbox. We are also offering an optional poem
and a depression glass amethyst trophy. critique by the Editors of Two Sylvias.
Click here for full guidelines
.
Click here to learn about our 30 Poetry Prompts
!
​ (Submission Dates: Feb 1 - Apr. 30) Write a poem a day from Apr. 1st to Apr. 30th!
---
Browse our Best Sellers:
---
TWO SYLVIAS NEWS:
​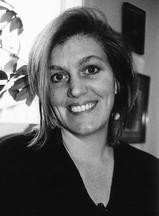 Congratulations to
ADRIAN BLEVINS
! She has been chosen as the winner of the 2016 TWO SYLVIAS PRESS WILDER SERIES POETRY BOOK PRIZE for her manuscript
Appalachians Run Amok
.
The following poets are finalists: Gail Goepfert, Carolyn Guinzio, Hope Maxwell Snyder, Amy Bracken Sparks.
Here is a list of the semi-finalists: Michelle Bitting, Barbara Siegel Carlson, Alicia Elkort, Lisa Grunberger, Stephanie Han, Lisa Beech Hartz, Devi Laskar, Sheryl Luna, Liza Porter, Dawn Potter, Robin Reagler, Beth Ruscio, Sue William Silverman, Kendra L. Tanacea, Carine Topal, Suellen Wedmore, Yvonne Zipter.
Thank you to everyone who sent us submissions. The quality of the manuscripts was outstanding!
---
---
---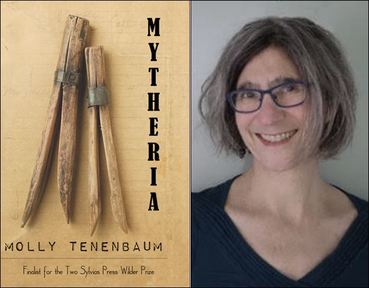 UPCOMING READINGS BY TWO SYLVIAS AUTHORS
Lena Khalaf Tuffaha (Arab In Newsland): March 11th,
7 pm @ Open Books in Seattle
Sayantani Dasgupta (Fire Girl: Essays on India, America, and the In-Between): March 26th, 3 pm @ Elliott Bay Book Co. in Seattle
Molly Tenenbaum (Mytheria): April 14th, 7 pm @
Open Books in Seattle
Two Sylvias Press Evening, April 20th, 7 pm @ Soul Food Coffee House in Redmond, featuring Jeannine Hall Gailey (She Returns To The Floating World), Natasha Kochicheril Moni (The Cardiologist's Daughter), Michael
MYTHERIA by Molly Tenenbaum Schmeltzer (Blood Song), & Molly Tenenbaum (
Mytheria)
will be available in April.
(Finalist for the Wilder Series Poetry Book Prize)
Click here to learn more about Mytheria
---
---
For more news, updates,
and inspiration,
FOLLOW US ON:
| | | |
| --- | --- | --- |
| | | --- |